Analyzing BigQuery Costs with Logging Export
Creating and integrating logging export with Economize allows you to analyze your BigQuery costs.
Before creating the sink, open

BigQuery

to create a dataset

logging_export

in the same region as your billing export dataset.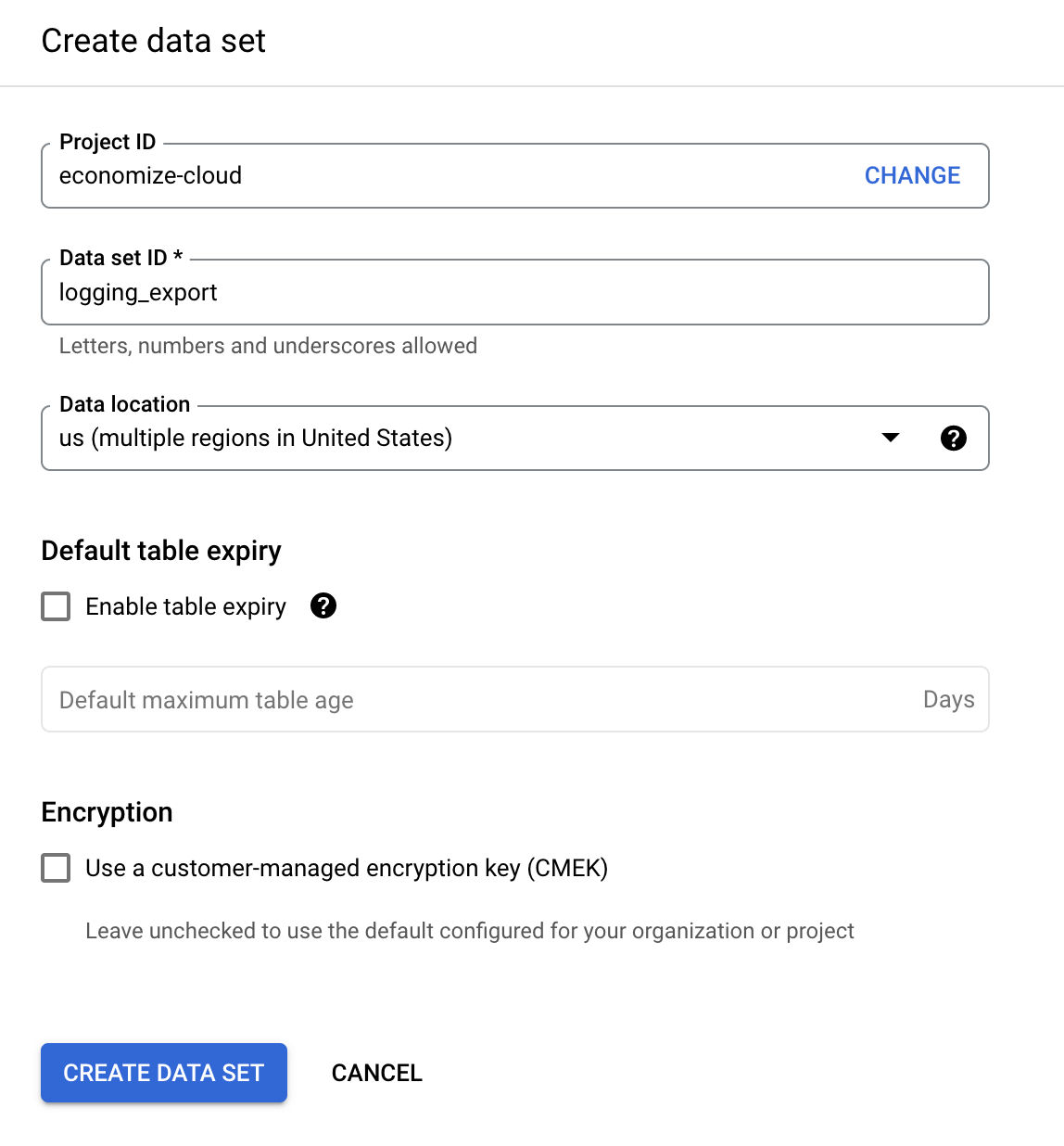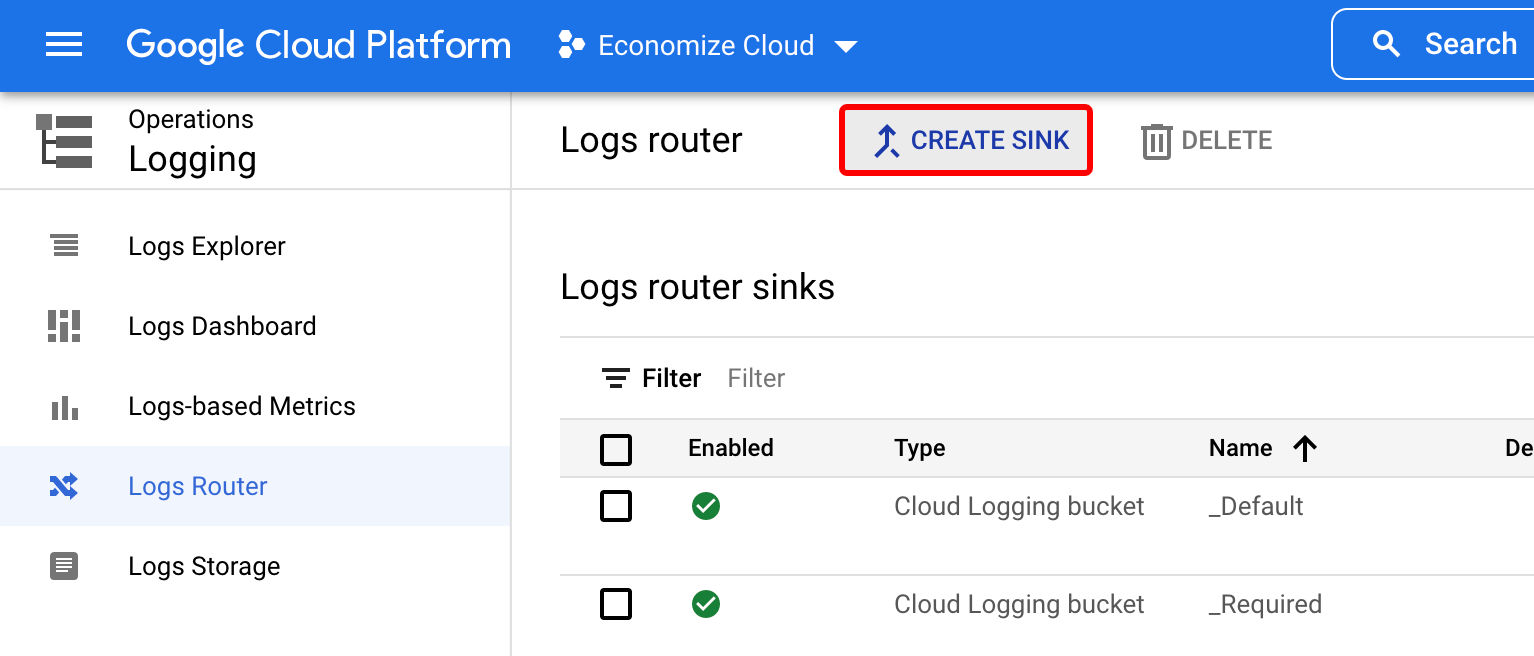 Provide a sink name and select the created BigQuery dataset

logging_export

as destination.

Tick the

Use partitioned tables

checkbox in form.
Provide the below inclusion filter in step 3

protoPayload.serviceName="bigquery.googleapis.com" and protoPayload.methodName="jobservice.jobcompleted"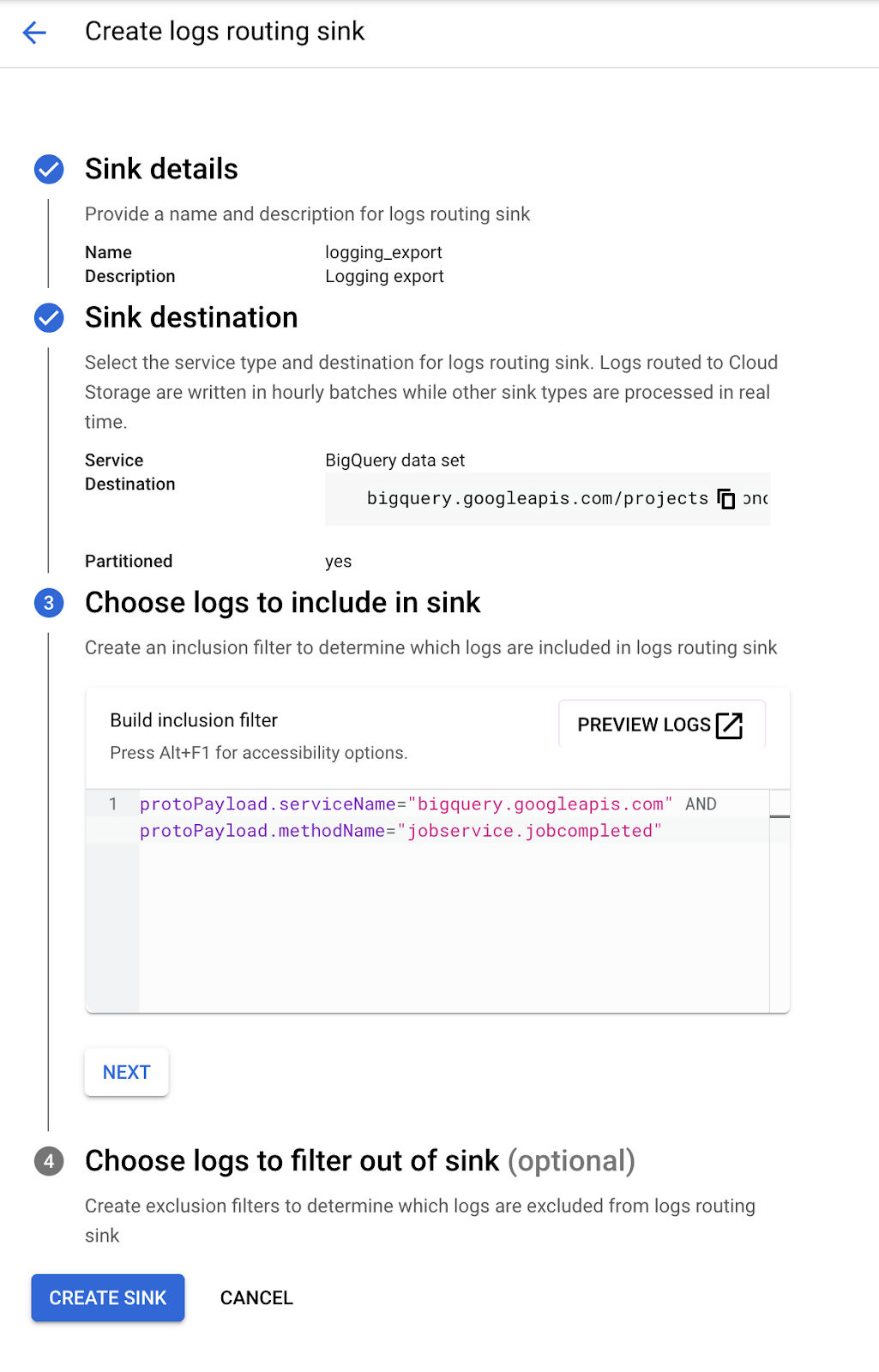 Leave exclusion filter as empty and click on

Create Sink

Share the BigQuery export dataset to the integrated service account.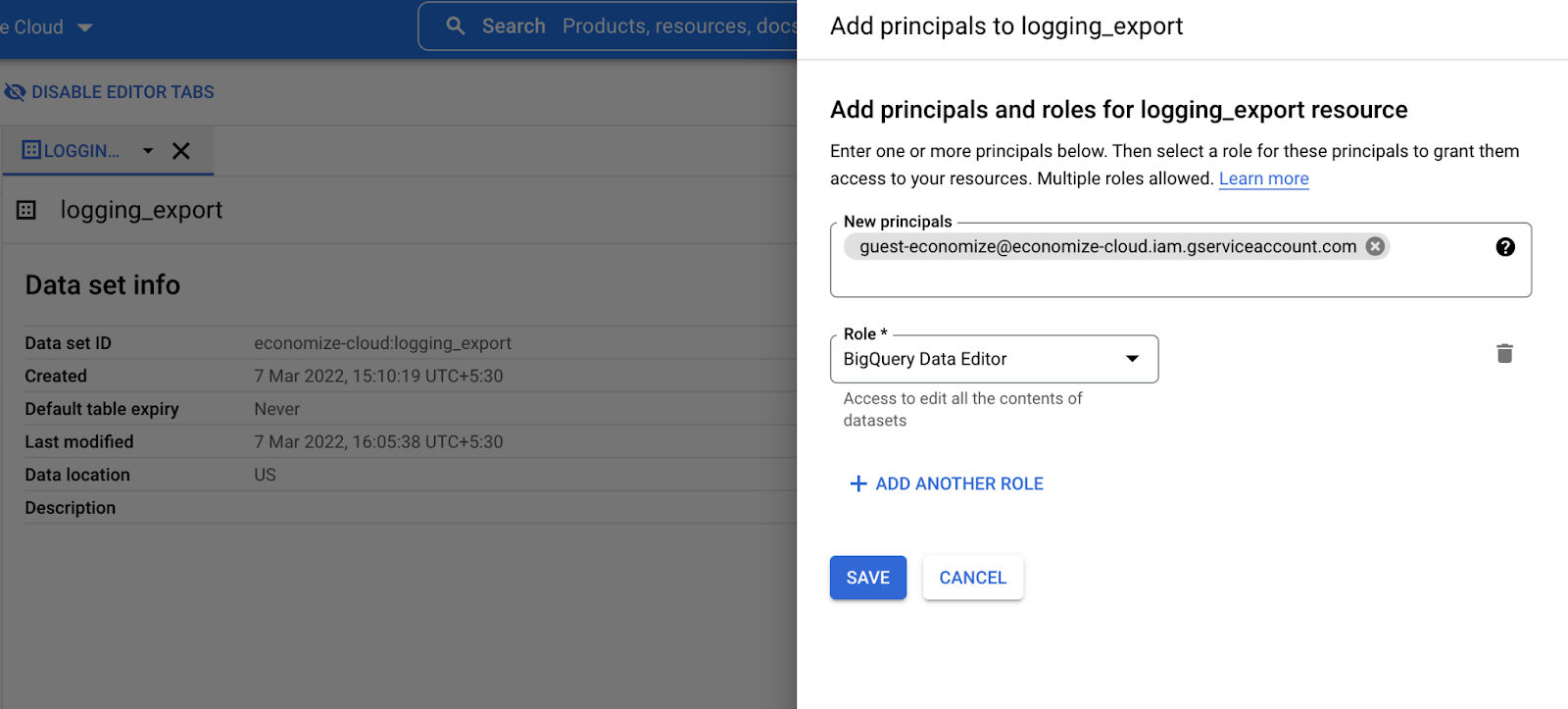 Switch to

Organisations

tab.

Enter the name of the dataset of your logging sink on text field.

Test your connection to the dataset by clicking on the test button.

Click on Save and BigQuery Cost Breakdown is ready to use.